Fastvue Reporter for SonicWALL is the fastest and easiest way to report on SonicWALL.
Real Time Dashboards
Fastvue Reporter for SonicWALL monitors your SonicWALL's syslog messages in real-time and displays live bandwidth, user productivity, and firewall dashboards.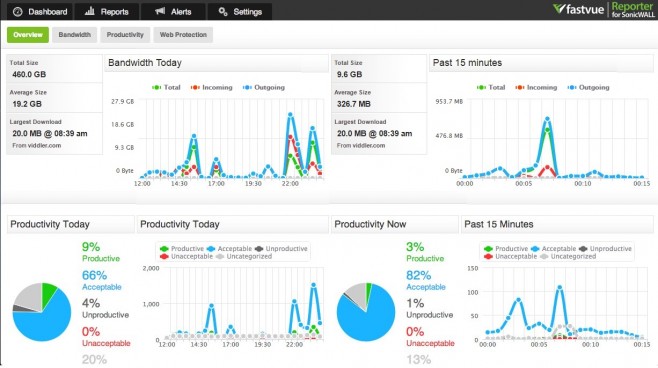 Easy Reporting with Fastvue Reporter for SonicWALL
Generate Overview Reports, User Overview or detailed Activity Reports on users, sites, categories or any traffic that flows through your SonicWALL. Automatically generate reports every day, week or month for department managers, school principals or any one else with simple report scheduling and active directory integration.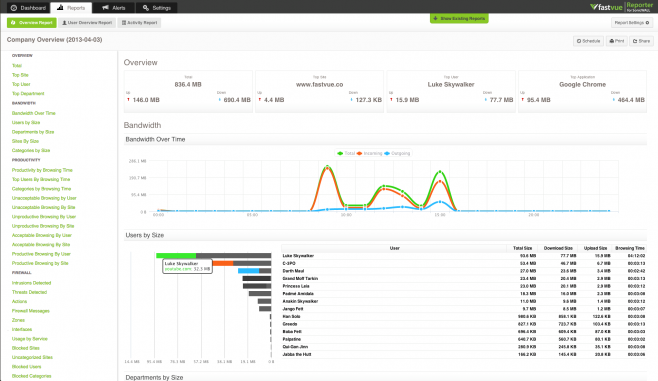 Alerts!
Fastvue Reporter for SonicWALL's real-time alerting system notifies you as soon as there is something you need to know about, including large downloads, web searches for specific keywords, unacceptable browsing, virus downloads and more!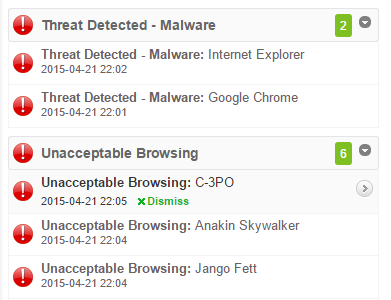 Productivity Assessment
SonicWALL's Content Filtering Service (CFS) does a great job at categorizing web sites and Fastvue Reporter for SonicWALL makes it extremely easy to deem those categories as Unacceptable, Unproductive, Acceptable or Productive. You can then compare this to what your SonicWALL is actually blocking or allowing.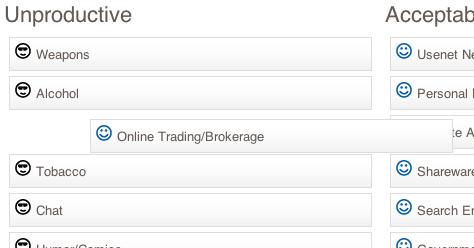 Report on multiple SonicWALLs
Fastvue Reporter for SonicWALL collates data from all your SonicWALL devices, providing a single dashboard, reporting and alerting interface for your entire network.
Find out more at www.fastvue.co/sonicwall 
* Fastvue is WebSpy's parent company.